Time Card Detail Report overlapping issue / not sorting punches properly

Time Card Detail report in Time Guardian series Version x.2 is overlapping punches when you sort it with Date show disabled in the Sort tab.
Notice in the sample report the punch days are being overlapped with the word "Exception".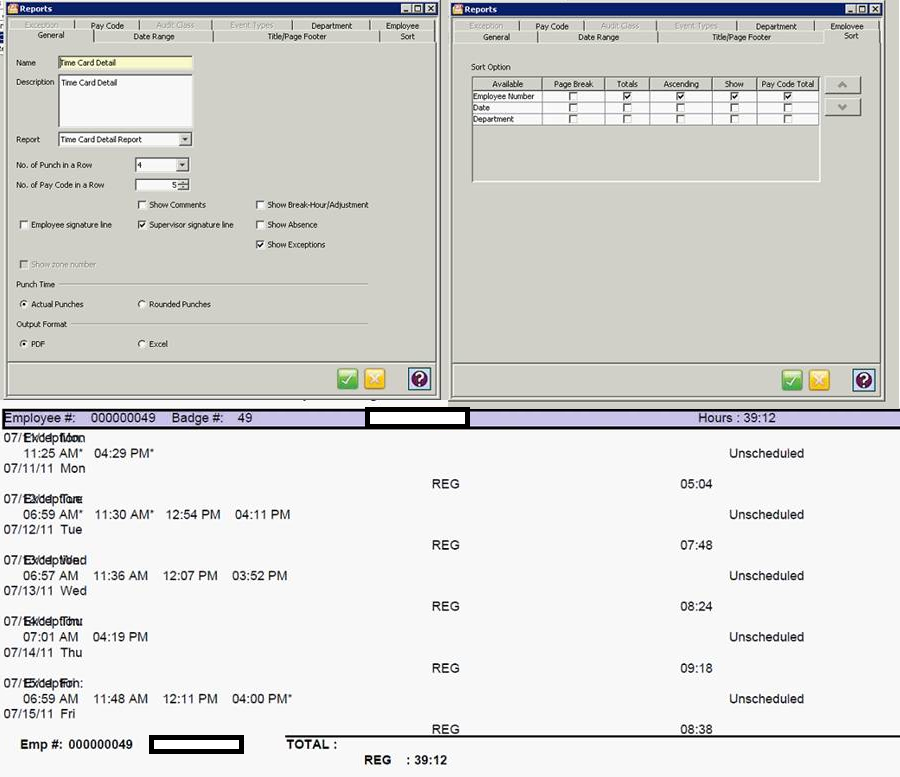 Solution:

Place the attached file into your Time Guardian reports directory then rerun the report. The above settings are useful to create a minimal report look, uses less pages, and saves paper when printed.